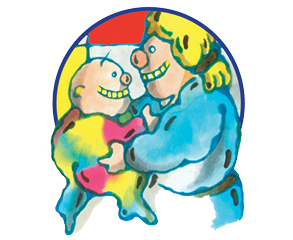 Care and protection
We take in children who have been removed from family environments that cannot provide a suitable growing context. Residential facilities also available for mothers in difficulties.
In addition to child protection, we support families and parents with promotion and prevention activities.
The Institute's residential communities are characterised by family-like relationships, educators' professionalism and the partnership with social services, judiciary, judicial police and local health authorities.  
In collaboration with the Municipality of Florence, we offer a Neutral Space Service to protect the right to visit and relationships between children aged 0 to 6 and their non-cohabiting family members.
"The significance of this World Day? Very important and intense, since it celebrates the UN Convention on the Rights of the Child, approved by the UN…
Publications and Projects
Presentation of the results of the 'Up Minori' project aimed at supporting the integration of young people accommodated in 'apartments for…
Publishing series of the Regional Documentation Centre for Childhood and Adolescence