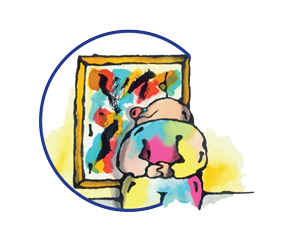 Promoting and popularising its heritage
The rich architectural, artistic and documentary heritage, protected and preserved over time, is open to the public. The museum tour allows visitors to see the monumental spaces, the Art Gallery and to look onto the Historical Archive.
The former drying area of the Hospital on the terrace with the loggia houses the Caffè del Verone, which offers a cafeteria and restaurant service.
The bibliographic and archival documentation can be accessed from the Innocenti A.C. Moro Library and the Archive consultation room.
Publications and Projects